Keep in mind that this opinion is coming from someone who is in a great art making groove currently, but I have begun to believe that art blocks are, in fact, a good thing.
*gasp* *eye roll*
I know, I get it, they absolutely suck, but now looking back at the major art block I had two years ago (it took me this long to be okay with it) I am seeing how beneficial it was. And I realized it today looking at this collage:
Let me go back a little bit.
Somewhere between 2015 and 2016 I was making a lot of work that revolved around the space we most commonly refer to as the bedroom. I was making work with bed frames
and photographing myself sleeping, as well as taking photos with my bed.
It really all had to do with space, with sexuality (I came out of the closet Feb 2015, so it was fresh in my mind) and about sex. Intimacy, privacy, calm, peace, sex, romance, fucking, masturbating, sleeping, relaxing, reading, cleaning. It all took place in the bedroom and that interested me immensely, so I made a lot of art about it. But when I met my boyfriend Aaron I no longer became interested in the bedroom anymore, and in fact the last two pieces in this body of work are still in progress, and have been since a few months after I met this amazing man. Below are some works in progress to keep you interested as I continue on about how this relates to art blocks.
After my interest faded I had no idea what to do. I was stuck, and when I'm stuck I turn to Béyonce and collage. Collage for me is something that very easily gets you in the mood to think visually. I think collage is an extremely hard medium to master, but I think it is quite easy to start and feel good about what you created, whereas sculpture or painting will just laugh in your face. So I started collaging a lot, and ended up with a few good ones....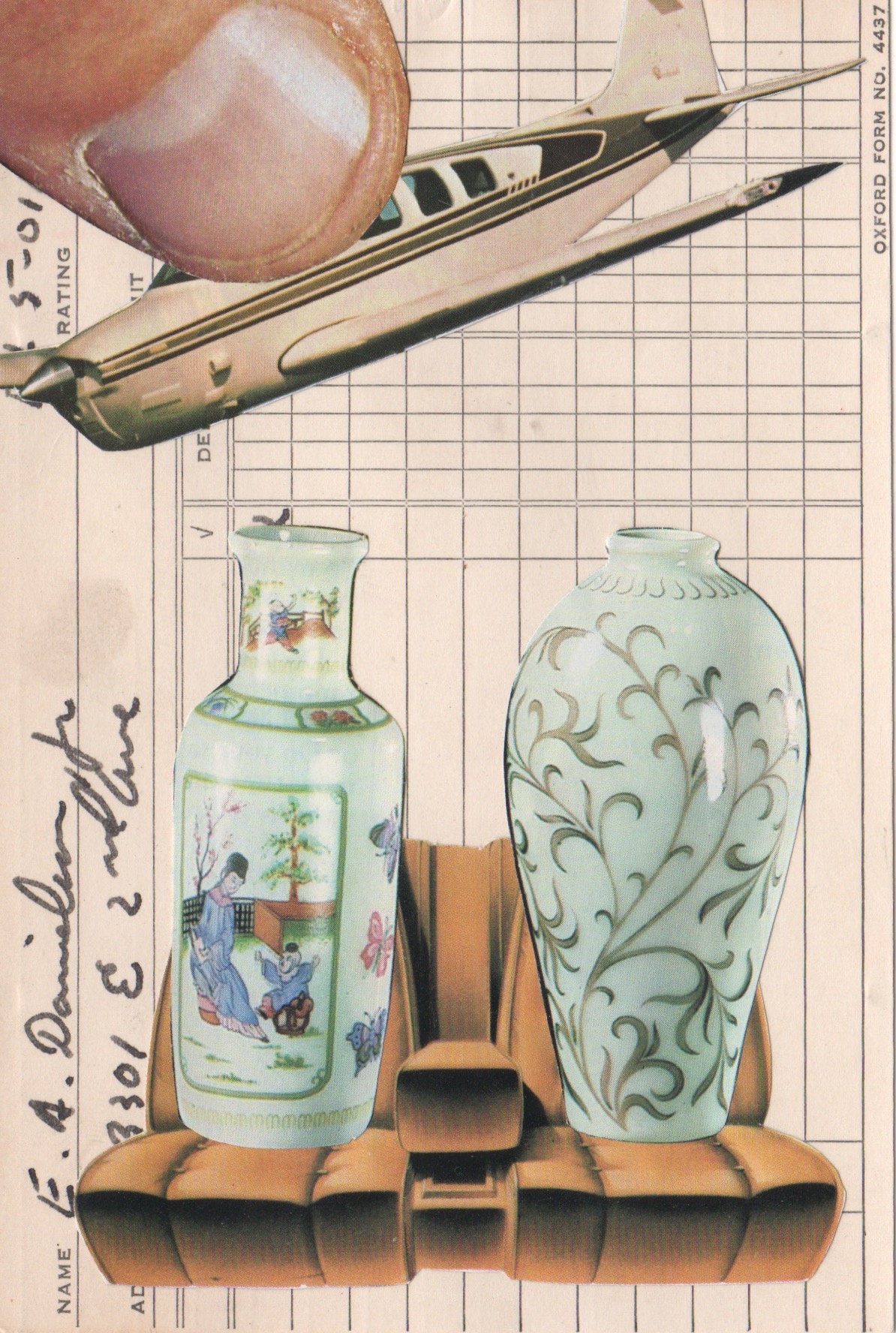 "I think collage is an extremely hard medium to master,
but I think it is quite easy to start"
Well, then everything changed with 'Lemonade' was released and the poetry of Warsan Shire was paired with the stunning art direction for Béyonce's visual album. I was struck by the words and began a personal project that paired collages with one sentence snippets from the poem that acted as titles.
These are still collages I look back at, now not in an art block, and say "Well, shit, that's really good".
The work from the collage that convinced me of the beauty in art blocks has led me in so many different directions.
Everything I am doing now is in that collage. Everything I was thinking about subconsciously came out, and it has just taken me months and months of working through it to be able to realize. The kicker is, that I had this collage behind me in the studio every day, passing glances at it, but never stopping to look, and my subconscious brain must have found something in it to leech from every time I saw it.
I guess my point is that art blocks are natural, they are part of it, and everyone has them. Hell, The Jealous Curator has actually made a book about said blocks, also collage...... and I ended up picking up both books when I was stuck. I think that deep, deep, deep deepdeepdeep deep down what you make while in a block (which you should be doing to get past the block!) is actually what you are supposed to be making. Or at least something along the lines of what you will be making.
There is something there of significance. Take some time and hang up one thing you made that you like. Put it on a shelf, photograph it, scan it, whatever you need to do. Just look at it a little longer this time. Try and focus on what it is that makes it good, and then maybe go in that direction. Try it, you just never know. Art blocks are a time for you to pause and potentially reconsider your practice, or bring something new into it. Try a new material or find a new inspiration.
Enjoy the art block, because you will get out of it soon enough my friend, you will.